This selection of Halong Bay tours caters to travellers looking to fully experience Vietnam's most iconic natural wonder. Located in Northern Vietnam, Halong Bay boasts incredible islands, spectacular limestone karsts, fascinating grottos, and natural cave formations. Overnight on the cruise is the most popular tours from Hanoi to Halong Bay, all of which are inclusive of hotel transfers, English-speaking guides, meal and refreshments. However, we highly encourage thrill-seekers to opt for the seaplane tours as they can enjoy unbeatable views over the magnificent landscape of limestone pillars rising out of the clear blue waters. If you get a wide range of budgets, preferences, and group sizes, read on for our extensive list of Halong Bay tours.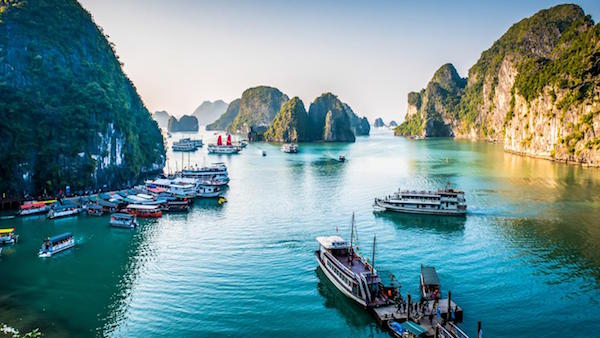 There are many cruises to get the options including overnight, day and half day cruises. It can take time to sort through what's on offer to find the best options. There are some luxury cruises like Paradise Cruises, Baya Cruise, Hai Au, Dragon Legend cruise, they will help you find the best itinerary.
How to travel
Many travelers think that traveling on your own is always cheaper than booking a tour but it is the first time you come to Halong Bay, one suggestion for you is to book a tour. You will be picked up at your hotel and come to Tuan Chau island. There are a lot of people is in the tourist wharf who offer plenty of choices for cruises. To be honest, you wonder who is a good one and who will tell you the truth. You don't know that you go on the right cruise which you have paid for. Cruises are differently together with lower quality. It's your choice. You should book a tour with a reliable travel agent because you are able to deal with them.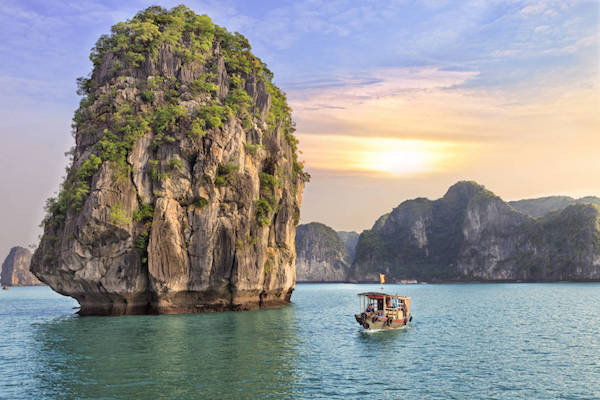 Price
Of course, everyone's budget is different. A good price shouldn't be cheap but reasonable for the quality. There are a thousand of Halong Cruises, you are recommended to choose a good one, from the mid-range cruise, to ensure the safety, comfort and pleasure. It is so important to find out the company reputation is before booking with them. The cheap cruises may not be a good one. The small one but with a good reputation can be your choice. Let's choose ones suitable for your budget. You should choose a suitable cruise for your budget. The cruises run by reliable companies which bring more experience, more professional in providing cruising service. In addition, please check what's included in the tour price.
Time
Depending on your schedule, you will decide how long to stay. There are basically two options including 2 days 1 night and 3 days 2 nights.
You have a lack of time, you absolutely should go for the 2 days/1 night option. On the first day, you will spend about 2 hours trip from Hanoi and arrive at the boat at 10 a.m. You will then disembark at around 10 a.m before making the two-hour trip back to Hanoi. On most boats, you will get the second day exploring some of the further out areas, away from the tourist hordes.
If you take a day tour. You will spend 5 hours cruising on Halong Bay visiting caves and joining these activities such as: kayaking or visiting a fishing village on a sampan rowed by locals and visiting Thien Cung (Heavenly Palace cave). It's good for visitors who only have a short time. Most of the cruises offer the same trip plan, just choose a good quality one as Phoenix Day Cruise, Alova Day Cruise, L'Azalee Day Cruise…
Destination
In broad terms, there are two basic options: Halong Bay and Bai Tu Long Bay. Both are spectacularly beautiful, however, Halong Bay has many more boats giving you many more options, whereas Bai Tu Long Bay has less boats making it fewer busy and less crowded. If you go to Bai Tu Long Bay you will across on the emerald water and clear sky. Maybe, the tour tends to approach the floating village like Cua Van, Vung Vieng village.
One recommendation for you is to spend one night on Cat Ba Island. These tours are generally less expensive than the other options, however, be careful to check out not just the boat but also the accommodation offered on Cat Ba to make sure it fits your requirements.
Food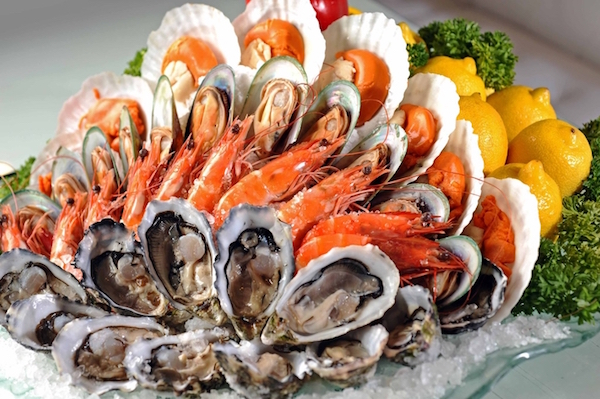 The quality of the food will be determined by your budget and your cruise. However, there is quite a range of options for your choose. There are others serving your individual courses or even ones where you can choose your main course from a menu. This is especially important if you have special dietary requirements. Make any special food requests. Keep in mind that most boats offer a predominantly seafood menu so if you don't like fish and seafood just tell them. Also, be clear about what you can eat.
Suggestion for 2 – day itinerary
Tourists will explore the Unesco World Heritage Site of Halong Bay on this 2 days cruise from Hanoi. Then they enjoy views from the luxurious vessel and marvel at the wonders of Vietnam. Halong Bay is famous for the beautiful and serene Luon cave area, paradisiacal Titop island, the breathtaking rock formations of Me Cung cave.
On the first day: You will be picked up at your hotel in Hanoi and arrive at Tuan Chau island. Then you will be served a refreshing drink welcomes you aboard your cruise. While enjoying a delicious lunch, you will admire the background on the emerald waters and revel in the natural scenery. Continuously, after approaching Titop island, you can swim or hike. Later, in the Luon Cave area, kayak over tranquil waters and bask in the breathtaking views around you.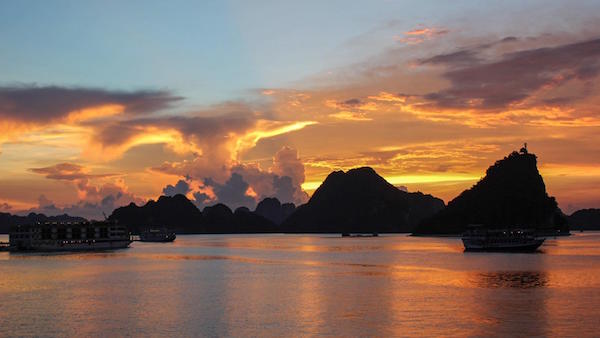 Back on board your cruise, relax until dusk when you stand on the board and have a small sunset party. Watch the sun sink below the watery horizon as you enjoy seasonal fruits and dinner. Your evening is filled with onboard activities, including singing, cooking demonstrations, and squid fishing before you retire to your cabin.
On your second day in the best tours from Hanoi to Halong Bay, you will wake up early to admire the sunrise. The tour visits the amazing Me Cung cave, where stalagmites and stalactites cover the floor and ceiling. Also, see an incredible blue lake surrounded by mountains, and learn about the local people who lived in the cave thousands of years ago. At the end of your trip, relish a buffet brunch before returning to the marina for the drive back to your hotel