Halong Bay is the nature wonder heritage of the world. Coming here, you will enjoy the Halong Bay's beauty which is made by 3 points: blue sea, blue sky and limestones. Visiting Halong Bay, you will feel the ends of the grandeur of the limestone islands between the rolling intense waves, the thousand year old of stalactites in caves, the Sea birds wing tossed in blue sky…  
So, taking your vacation to Halong Bay, there are 4 reason you would not miss in your trip.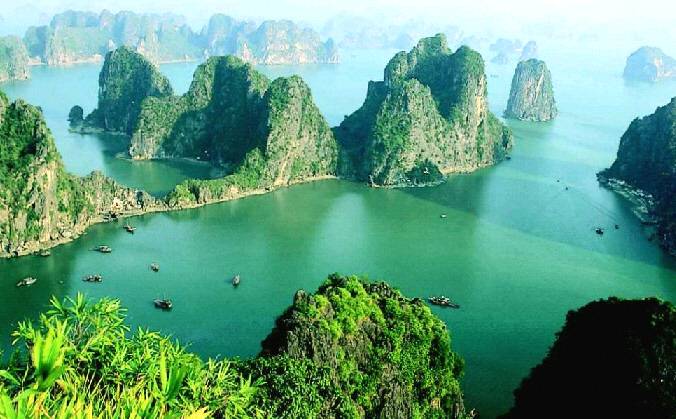 Boating Kayak and discover Halong Bay
Boating Kayak is slowly on the Bay, you will be deep inside into the nature scenery and enjoy the beautiful landscape here. Discovering Phat Co mountain with the thick moss carpet, you are fit entirely into the distance, dark and mysterious. Feeling the cold air coming out of caves, watching the Drawing on the stones which are pour down like the silks from hight.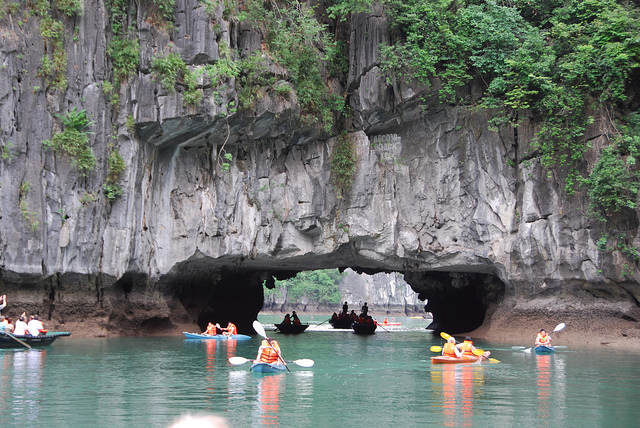 Visiting the daily life of the fishermen
Coming to Vong Vieng fishing village, looking for this daily life of the local people here: the full of fishes, sea food boat; the children are learning in the floating houses … Especially, you have chance to immersed in the nature landscapes. So, you can take wooden boat or Kayak to this village, enjoy beautiful atmosphere here. What's peaceful!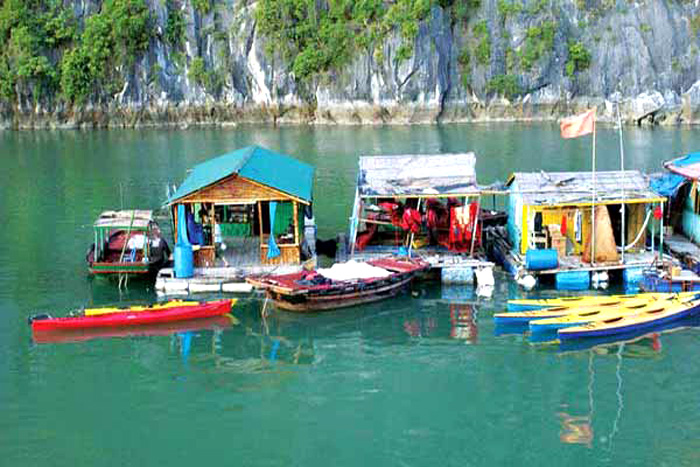 Enjoy the luxury cruise, over night in Halong Bay
It will be a big regret if you do not take the time to relax on the cruise. Taking a sunbath when boating cruise, drinking some alcohol and enjoy the great time on the Bay, you will feel How is the most wonderful nature beauty of the world. Over night on cruise that is between the vast sea, watching the dark sky with thousand stars is so wonderful.
Having delicious local seafood in the streets
When the late afternoon is coming, along the beach, you will feel about the fragrant smell of grilled seafood: Grilled oysters, grilled squid… Beside that, there have simple dishes such as grilled, boiled, steamed. The processing of this simple dish made ​​retain natural flavor and aromatic characteristics.
So, let's come to Halong Bay and enjoy full of enough emotion, relax in your vacation in Vietnam.