Are you excited for Halong Bay tour coming up? So, I'll give you some tips to prepare for your journey to Halong. I wish it is more useful to your trip.
1. Time to travel Halong Bay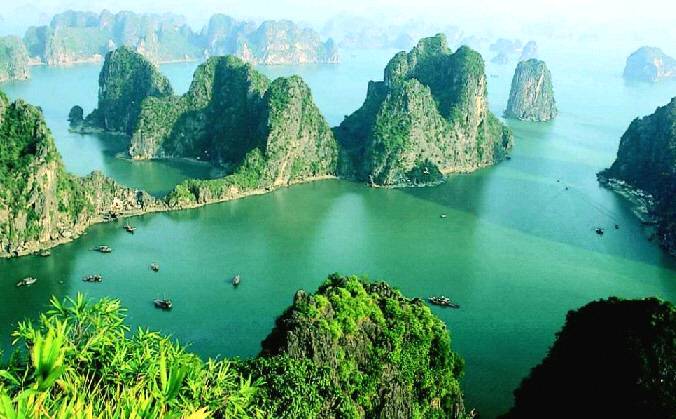 Halong Bay is located in the north, there are  4 seasons clear: spring, summer, autumn and winter. Almost of all time throughout of the year is also convenient to travel Halong Bay. However, the best time for travel in Halong Bay would be around from April to October and from December to February. In winter, the weather is cold, fog and occasionally drizzling rain.
2.  Prepare luggage
Before coming Halong Bay, you need to prepare things like sunscreen (with SPF 30 or higher), shower gel, shampoo, eye drops, sunglasses, towels, swimming goggles, swimsuit, shorts, short dresses hands with cool stuffs, hats, sandals sea foam to be comfortable foot. You should bring a few small bottles of water, or can be purchased on the way you go to Halong Bay. Beside that,  bring the  rain gear, umbrellas when the weather changes.
3.  Roadmap and Vehicles
It's about 170 kilometers from Hanoi to Halong and takes about 3-4 hours by car. The Long Bien, My Dinh, Gia Lam bus stations have high quality vehicles to Halong. Beside that, you can take to Halong by train. Everyday, it starts at 4.55pm at Yen Vien statium (Hanoi)
4.  Where to enjoy delicious seafood in Halong Bay?
If you want to enjoy Halong seafood specialties, you can go to Sea Food Restaurant (Halong road); Thu Huong Restaurant (Halong road); restaurant nostalgia (Tran Hung Dao)…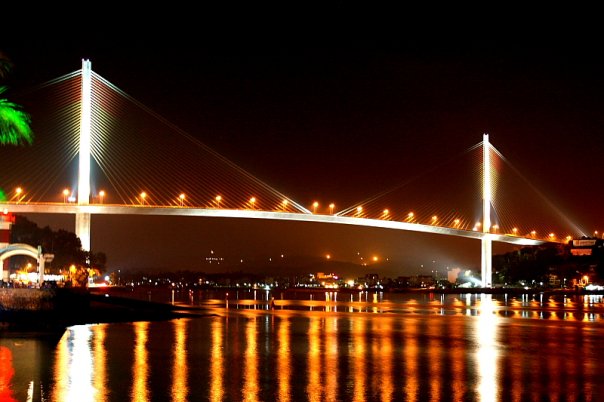 5.  Highlights
Taking cruise around the Halong Bay: you should take the short time to cruising, visit the highlights in Halong Bay. After that, you can take the moto-taxidriver to Tuan Chau Island where have the nice beach for swimming.  Moreover, the place you should not miss when you come to HaLong is Bai Chay bridge. The best time for you to enjoy the most beautiful scene is at night. Taking the elevator to the bridge, standing on this dark  to find happiness.
Especially, shopping at nigh market is your great choice you have there. You can buy souvenirs which are  the exquisite crafts as a gift for your relatives and friends.
Hence, there are all the tips you need when traveling in Halong Bay. Hopefully you get a wonderful trip with nice impression in our country. Have a good journey!